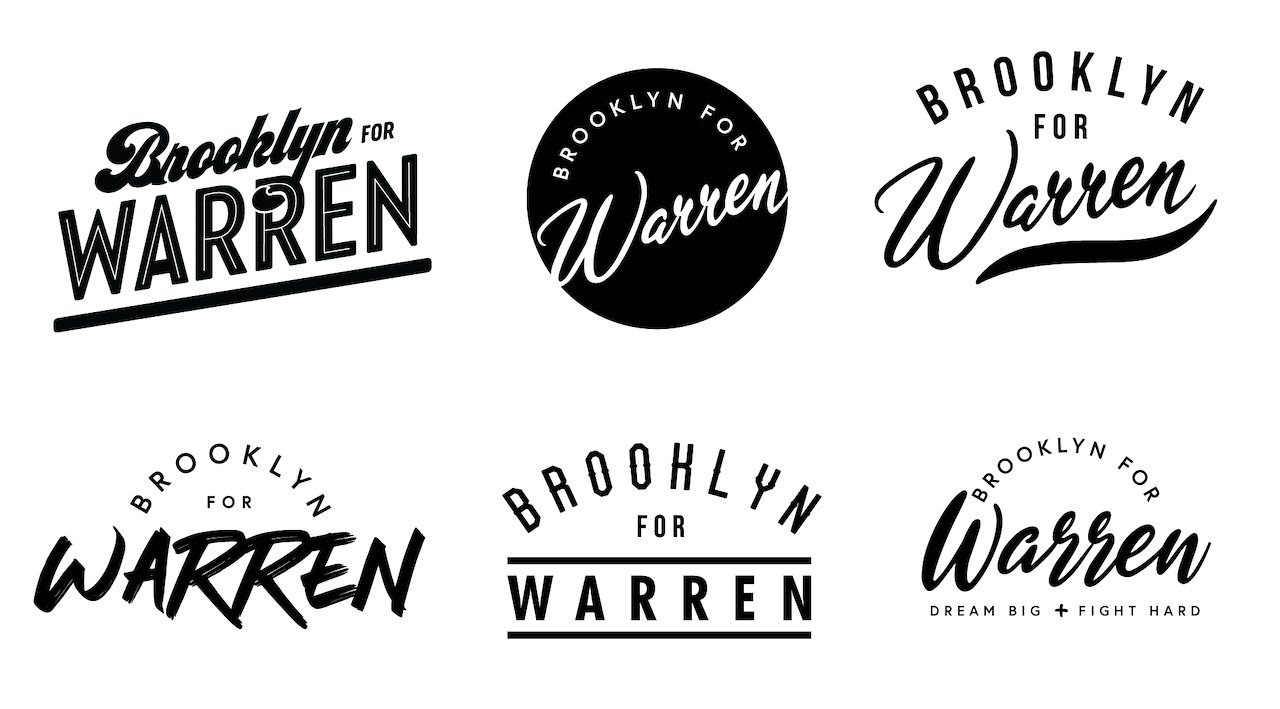 BRIEF: Brooklyn for Warren, a local nonprofit campaigning for Elizabeth Warren for President '20, needed a branding refresh that spoke to a visually literate and diverse demographic.
Above, various Round One options for the group's logo (with designer Rob Arnow, www.robarnow.com)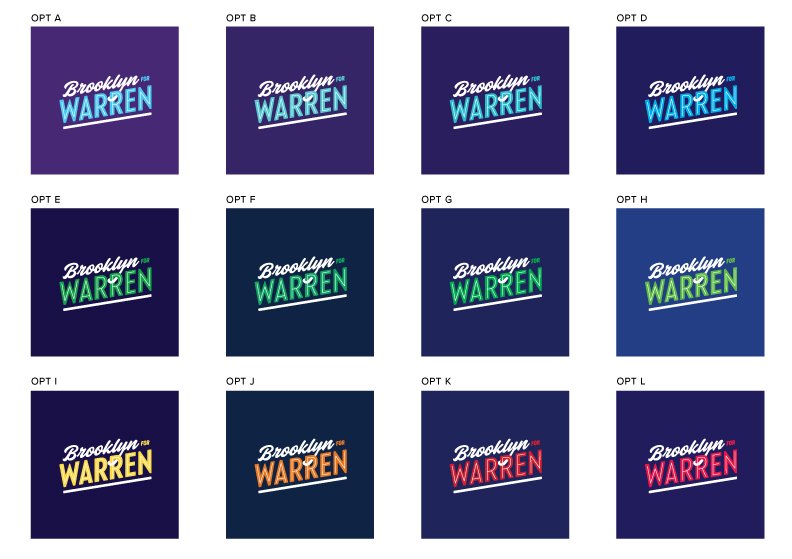 ROUND TWO: Various color options for chosen logo.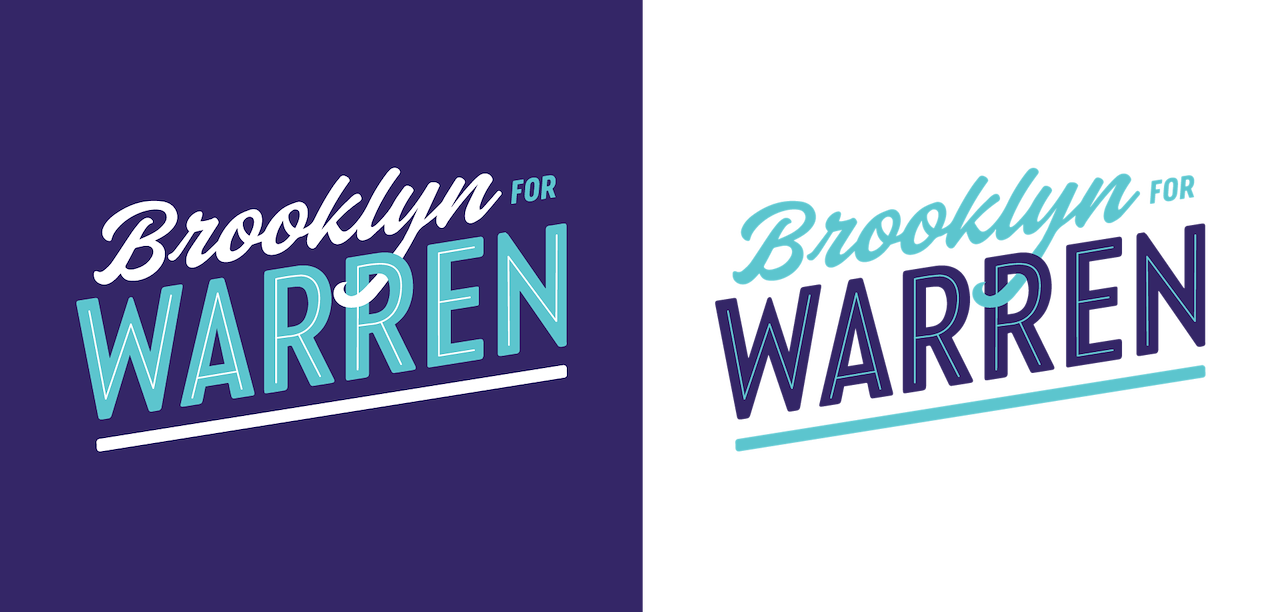 ROUND THREE: Finalized logos with refined text.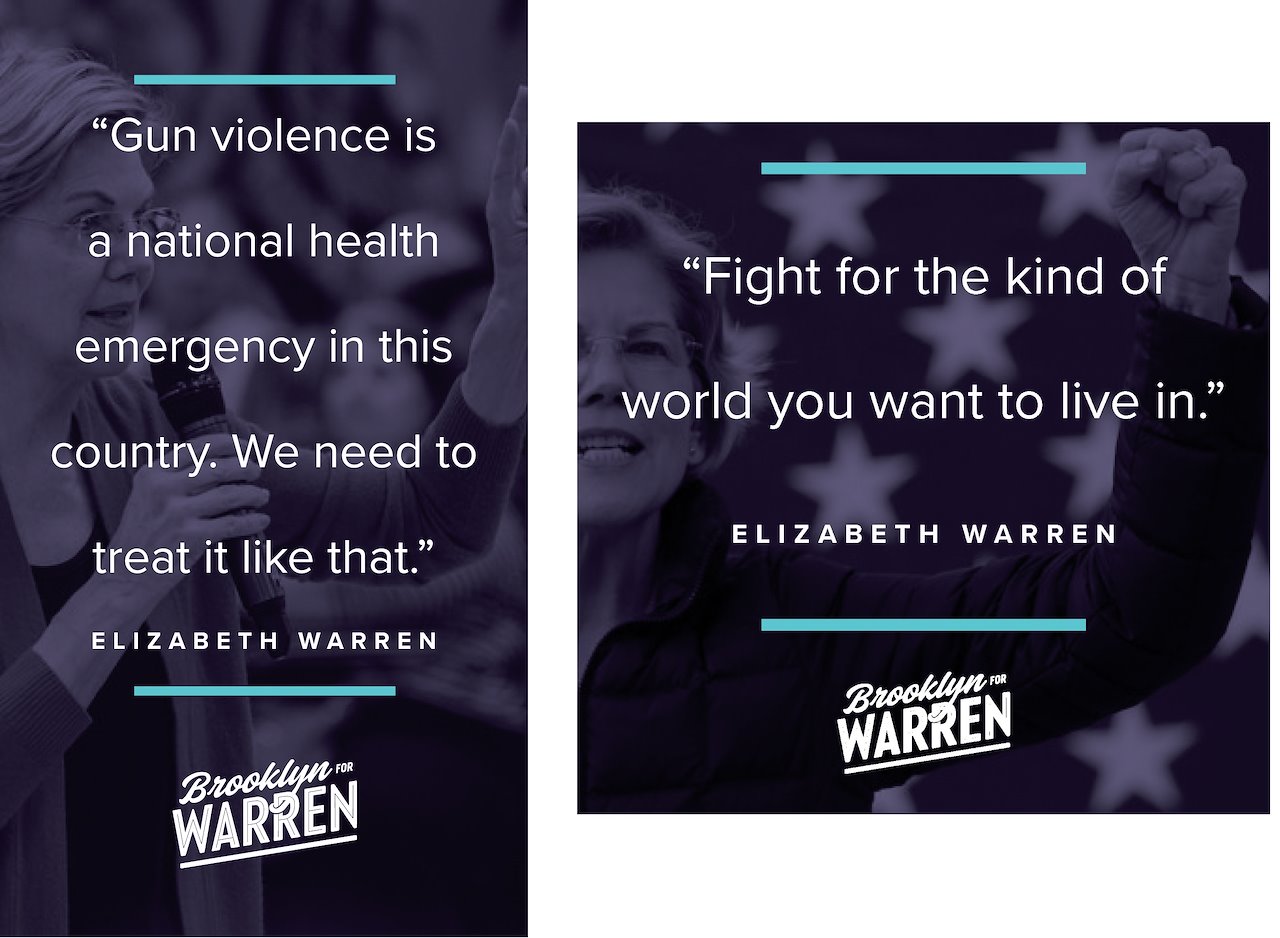 Social media templates with knockout logo.